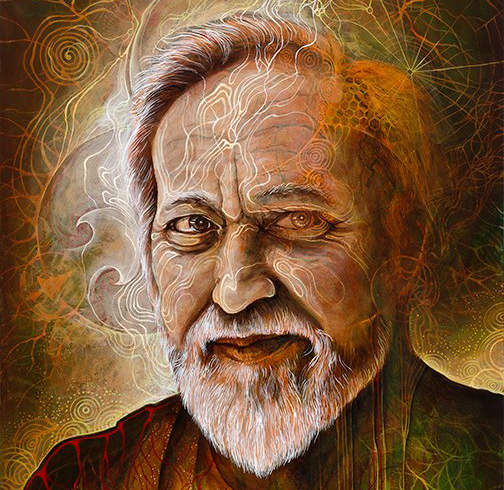 Related blog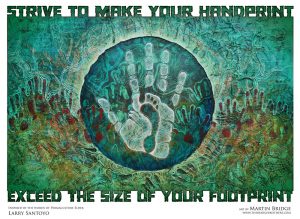 Visionary Permaculture Pathways
"The best way to predict the future is to design it."  – Buckminster Fuller
Visionary Design Activation
Gathering on the beautiful 40 acres at CoSM, the 2017 Visionary Permaculture Design Guild came together to learn and grow with the land and its many citizens. Here are gems from their learning journey followed by free permaculture design learning tools and resources.
This years crew includes many of CoSM Staff who are applying their creative consciousness and permaculture methods to the mapping and design of their live's and landscapes.
Exploring the alchemy of soil and composting as well as the ecological function of trees and plant systems included a journey all around the sacred, snowy 40 acre CoSM grounds.
Cultivating a practice of harvesting from the land and garden, the group learned how to make medicine with Grace. She taught the art of making herb infused vinegar and honey.
Sitting by the fire with renowned First Nations Scholar Evan Pritchard (Abachbahametch), the group learned wisdom from the Wappingers. Evan led a Prayer of Thanksgiving to the Great Tree of Life, talked about indigenous edible plants and animals, shared tobacco offerings and taught how to properly ask permission to the local Wappingers Landkeepers to be in this holy place. You can learn more about Evan and his profound work at www.algonquinculture.org.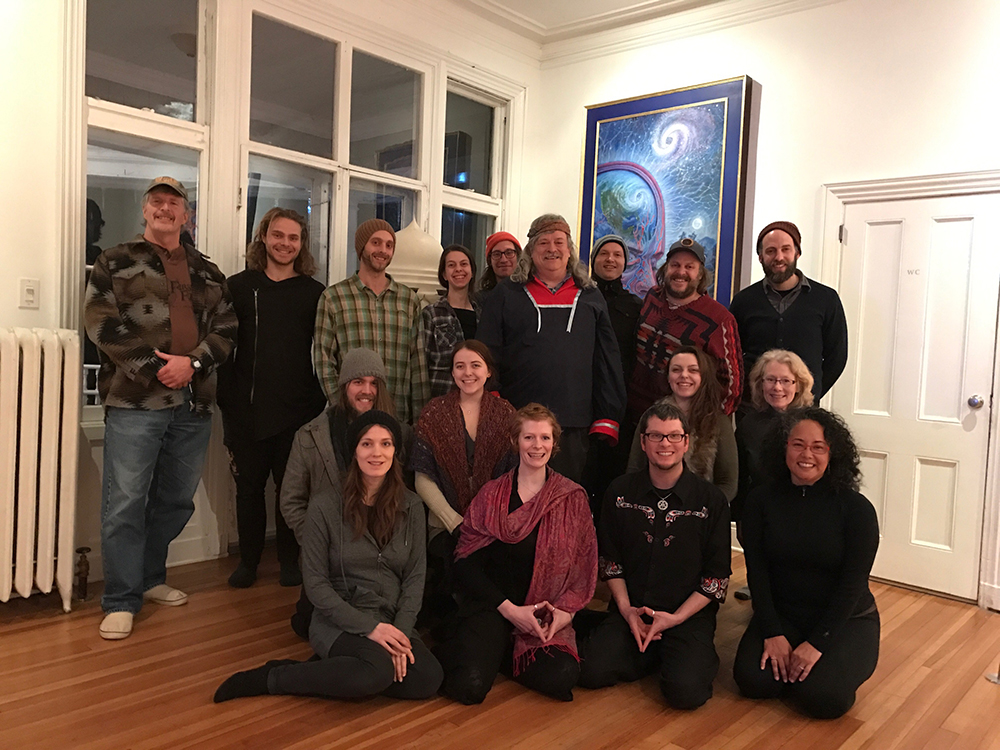 The experience culminated in an artful map and design charrette based on the CoSM land.
Together the group explored the principles and methods of nature's ecological design.
The group considered how nature's design can inform and evolve the decisions we are making in the human world of buildings and businesses, gardens, farms and neighbourhoods.
The group will produce a new freely available book including an enhanced map of the CoSM property and a series of visionary permaculture designs for the organization and its grounds.
Join with the next open permaculture design experience at CoSM, a spring workshop at the May Full Moon. This three hour workshop includes a dinner, evening ceremony and full moon event. See more details here : May Visionary Permaculture Design Full Moon Workshop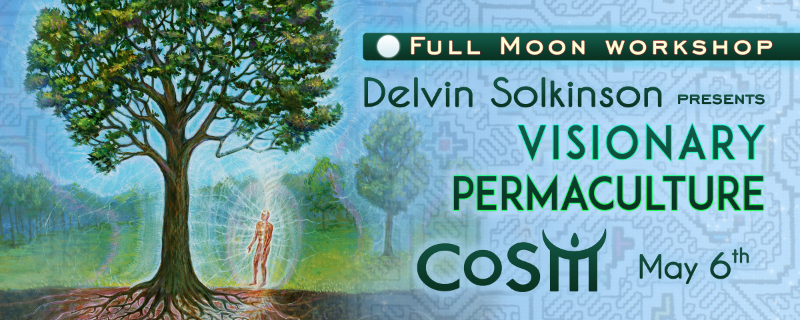 The Summer Workshop will focus on Permaculture Design methods for Gardening and Food Forestry. See more details here : July Visionary Permaculture Design Gardening and Food Forestry Workshop.
Those interested in doing a year long, all seasons Permaculture Design Certificate Program can can get on a list for updates with Delvin by emailing [email protected]. See more details here : 2019 Visionary Permaculture Design Certificate Course.

"When we design, we are always building for future floods, future fires, future droughts, and planting a tree a few inches tall that will be future forest giants, throw future shadows. Future populations will need future soils and forest resources, shelter, security. So somebody needs to range ahead in time, scout out the next century. We are not daydreaming. We are time scouts. Finding places now for what will be needed then."
– Bill Mollison, Travels in Dreams
Honouring the passing of the originator of permaculture, Bill Mollison, here is a a visionary portrait of Bill Mollison the 'Time Scout' by The Art of Martin Bridge  Here is a micro-video with a meaningful share about the work and detailed exploration. The original painting and prints are available.
Delvin, the facilitator of the Visionary Permaculture Program at CoSM, is part of Gaiacraft, a media collective of creatives, teachers and designers who are producing a plethora of resources reflecting the new edge of permaculture. Here are some free media and videos released over the past season to help share permaculture design.
This is the second design in a series of ten Delvin is working on across a two year period for his Diploma in Permaculture Design and apprenticeship with Looby Macnamara and Doctoral Degree with Larry Santoyo. You can freely download this Social Permaculture Design for Taking Classes.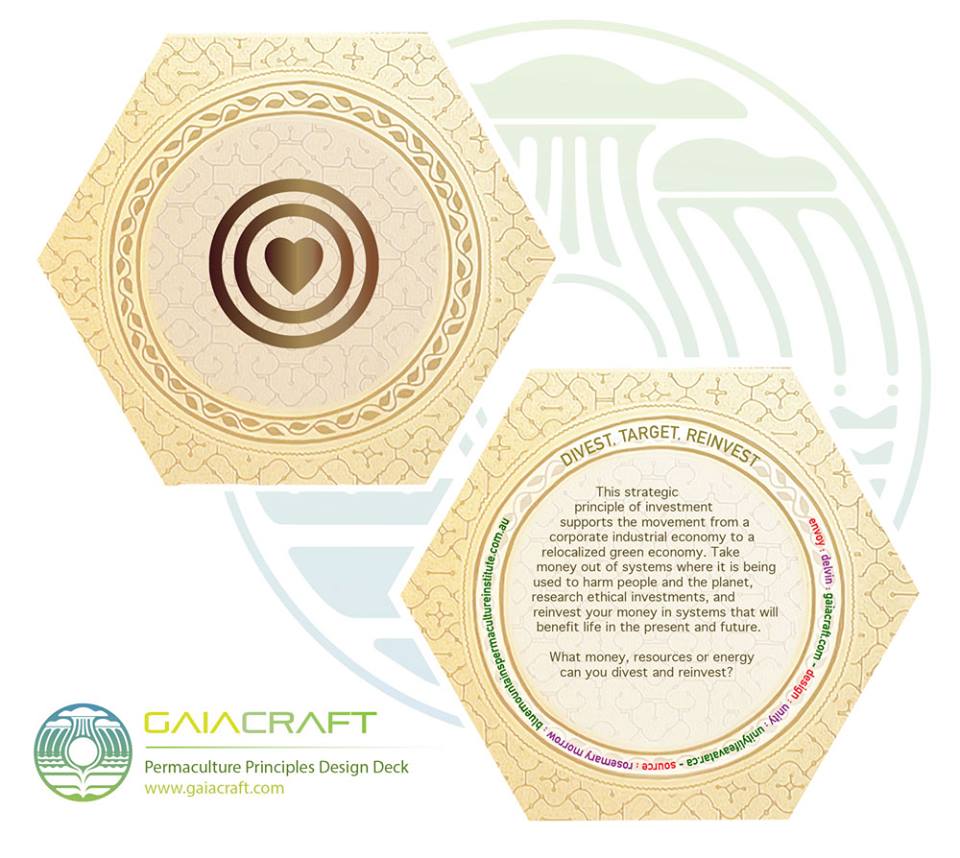 The Permaculture Design Deck, a collection of core permaculture principles, design methods, attitudes and strategies is available in a series of Booster Sets. These concepts have been collected and articulated by Delvin Solkinson, with illuminated Art and Design by Unity Life Avatar.  You can Download the Free Printable Files or Order the Professional Deck.
Delvin and members of the Gaiacraft Team went to one of the oldest and best Permaculture Sites in North America, The Bullock Brothers Permaculture Homestead. Here is some media about the experience.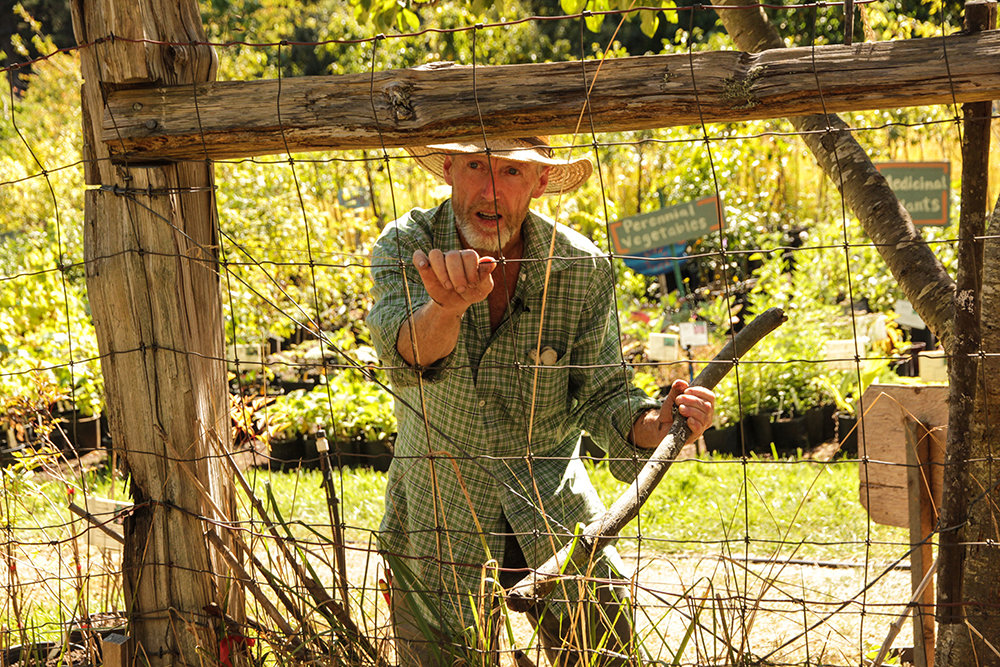 Gaiacraft Microvideo : Interview by Delvin, Photo and Video Production by Dana Wilson
Watch the short Micro-Video in HD here : Farm Life with Sam Bullock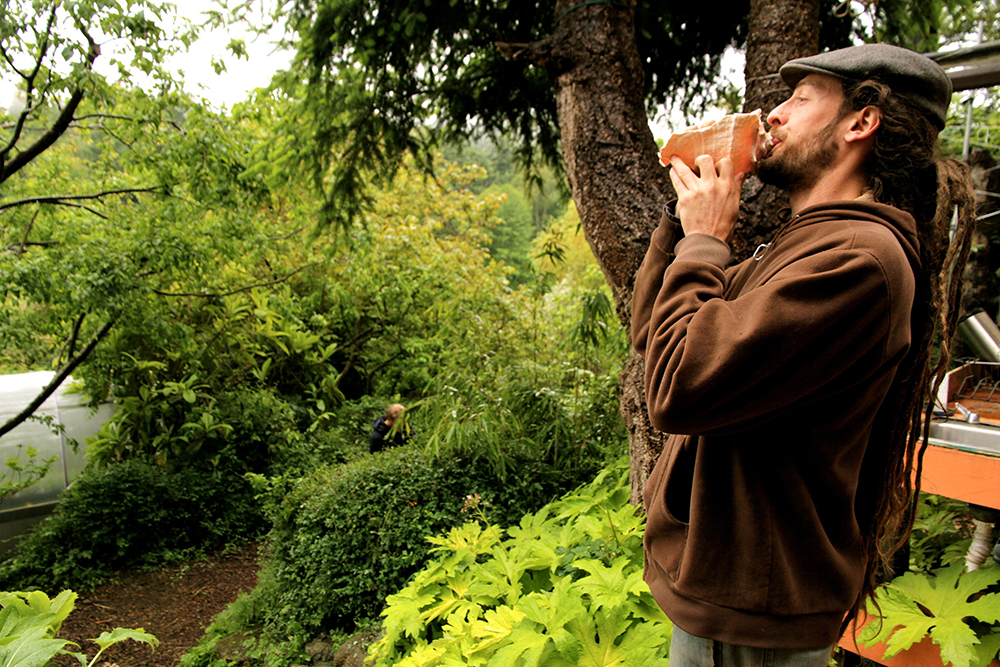 Watch the short Micro-Video in HD here : Systems Thinking with Dave Boehnlein
Delvin and Gaiacraft were also blessed to have feature articles in three revered permaculture magazines.
We highly recommend the exceptional Permaculture Magazine North America to support learning about and practicing permaculture. Subscribe to the digital or printed copy of this incredible women run magazine.
Permaculture Pioneers : Robina McCurdy, Maddy Harland, Rosemary Morrow, Looby Macnamara, Starhawk and Robin Clayfield by Delvin Solkinson, Kym Chi, Dana S Wilson and Annaliese Hordern. Free download of feature article.
Lessons in Designing Futures : Sam Bullock, Doug Bullock, Dave Boehnlein by Delvin Solkinson and Dana S Wilson. Free download of feature article.
We are also honored to help promote Permaculture Magazine International which is also an outstanding resource and has all different content from its North American sibling. Subscribe to the digital or printed copy of this magazine.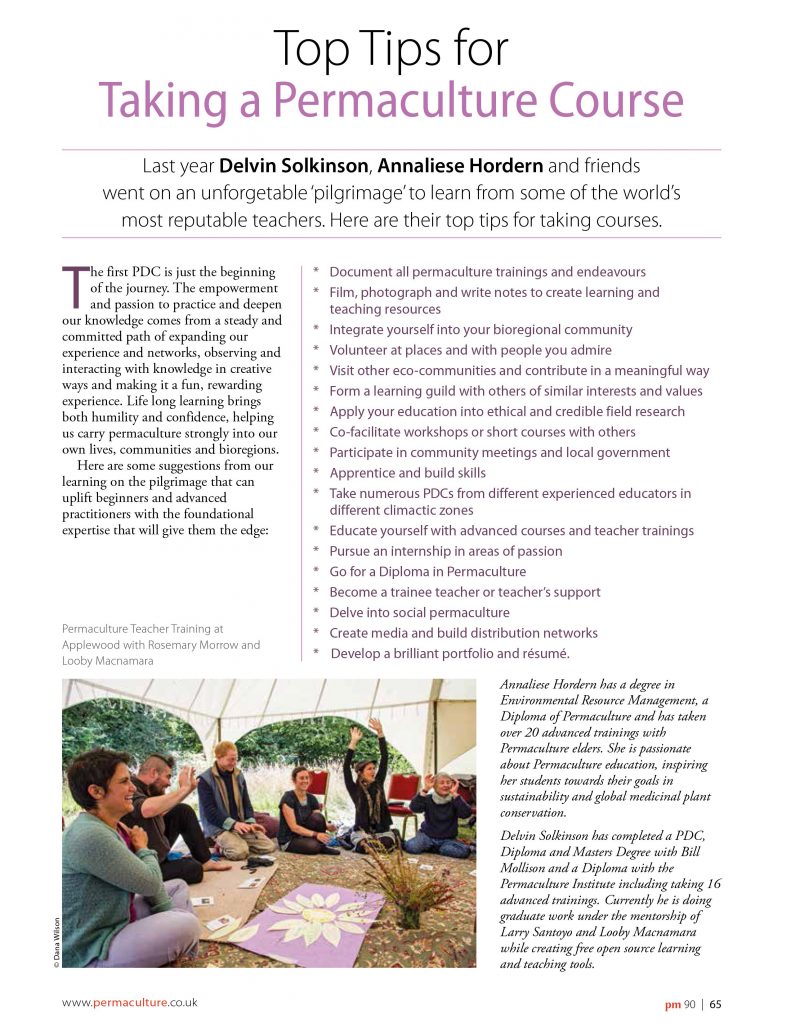 Top Tips for Taking a Permaculture Course by Delvin Solkinson and Annaliese Hordern. Free download of feature article.
Celebrating permaculture and conscious living is a magazine well worth supporting called Communities Life in Cooperative Culture. You can subscribe to a digital or printed edition.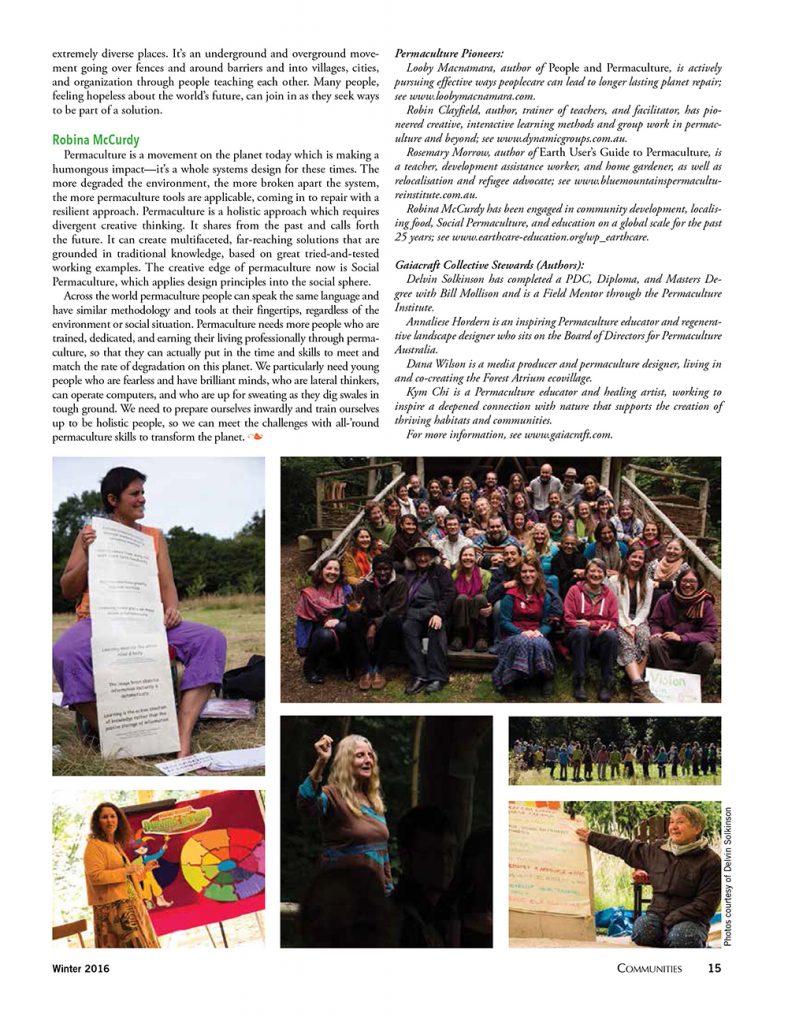 Surfing the New Edge of Permaculture : Looby Macnamara, Robin Clayfield, Rowe Morrow and Robina McCurdy by Delvin Solkinson, Annaliese Hordern, Dana S Wilson and Kym Chi. Free download of feature article.
Pilgrimage to the Chapel of Sacred Mirrors to join Delvin Solkinson, Grace and a group of conscious learners converging to experience the new edge of permaculture.
Together we will explore the art and naturescapes at CoSM while sharing in an advanced introduction to some core concepts and creative ways to look at challenges and solutions differently. A design charrette will give participants an opportunity to contribute creatively to the ongoing process of permaculture design at CoSM. We will also learn how to make medicine harvested from the CoSM grounds. Attend all four seasonal permaculture workshops to get a CoSM Visionary Permaculture Design Four Seasons Workshop Program Certificate of Completion.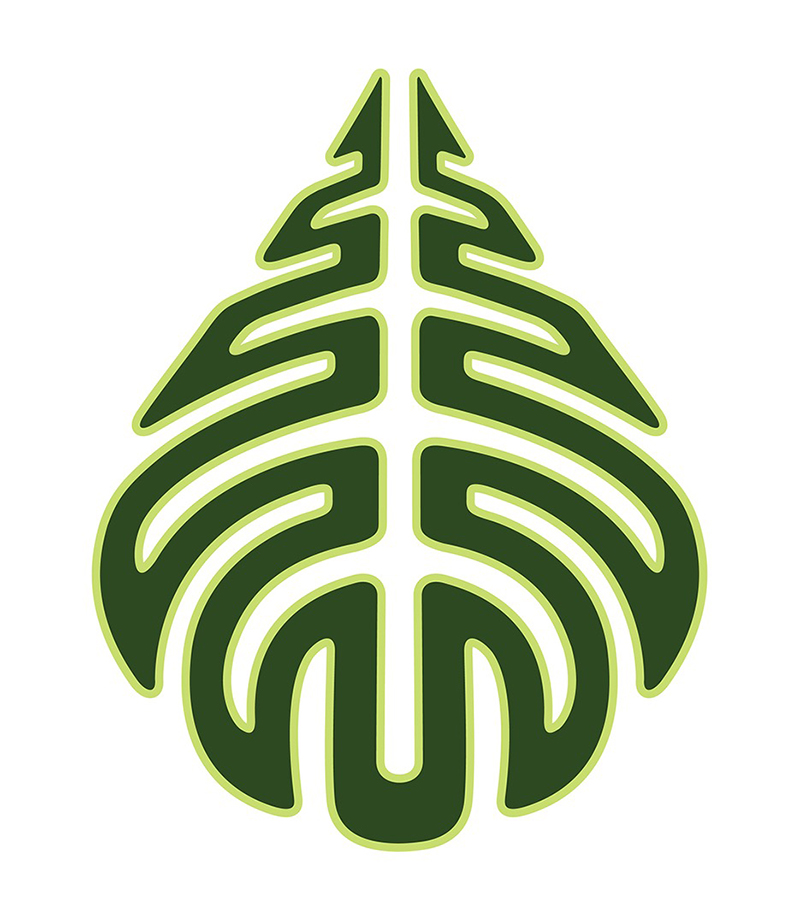 " We are not lacking in the dynamic forces to create the future. We live immersed in a sea of energy beyond all comprehension. But this energy, in an ultimate sense, is ours not by domination but by invocation."
~ Thomas Berry