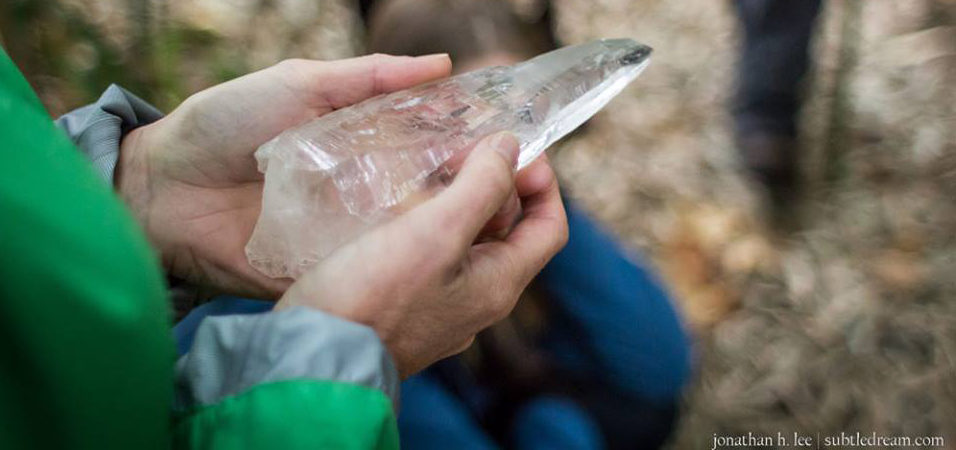 Permaculture Forest Gardening
"The clearest way into the universe is through the wilderness." – John Muir
Converging at CoSM, a group of visionary life adventurers celebrated the high summer with the second seasonal permaculture activation day of 2016.
We began in the Grey House with a variety of videos.
This was followed by ritual activation and a short rant on permaculture design methodologies for mapping and designing any landscape from the windowsill in a small apartment to a large farm.
Our journey took us out into the CoSM Nature Field where we gathered in the field by the pulpit to listen to Delvin rant about the whole system of permaculture.
Moving into the field under a series of huge black walnut trees, we broke out into groups to review some of the core design principles found in nature's operating system. This was the global release of a new booster set of cards in the freely downloadable Gaiacraft Permaculture Principles Design Deck.
The CoSM Apiary was our next step, to commune with the bees and talk about the permaculture master pattern : Guilds. From here we went down the wisdom trail to the labyrinth where we considered core concepts from permaculture food forest design including polycultures and dynamic succession.
Wild harvesting some medicinal herbs from CoSM and wax from the apiary, Grace led a salve making activity demonstrating the ease and efficacy of transforming wild plants into long lasting organic medicine.
The climax of our learning was the artful application of permaculture design to the mapping and design of CoSM with a particular eye to plant systems, gardens and food forestry.
We collectively came up with a plethora of awesome ideas. Using goats to clear the poison ivy and invasive weeds, tetrahedron green houses, deer nets, aquaponics, spiral forest gardens, gazebos, bat and owl houses, bamboo stage, sweat lodge, fedge protected pond, tree house village, outdoor medicine art making stations and windmills.
We finished with a circle of intentions including some wisdom from the pioneers of permaculture.
This was the summer session in a set of four seasonal workshops at CoSM. The autumn session is on Visionary Permaculture : the Alchemy of Soil and Composting. Doing all four workshops yields a certificate of completion.

The third annual Permaculture Design Certificate course is being offered at CoSM starting in October. Spend a year learning permaculture while mapping and designing your own garden, business or project. We meet once a season for 3-4 days in all four seasons at CoSM. Time in the studio and walking the land with Alex Grey and Allyson Grey will help us cultivate an inspiring and creative learning experience. Completion of this program will yield your choice of certificates from either PRI (Australia) or PI (USA) signifying your achievement as professional permaculture designers, consultants and teachers and the right to use the word permaculture in your business.
"Those of us who love the natural world can fill our lives with endless fascination, an endless sense of discovery and a true, deep, penetrating sense of happiness at the wonder of it all. We can feel continuously amazed at the beauty of Nature's systems and cycles, at the immense diversity of life in time and space and at the ways in which Nature's elements are interwoven and interconnected. Honouring and respecting Nature is an obvious outcome of such thinking. If we receive our identity from our place in this earthly galaxy we will never feel useless, bored or irrelevant. The feelings of supreme awe and appreciation for the privilege of being alive, of being a part of something rare and precious, are worth more than any treasure trove of gold or any number of material possessions"
– Nancy Turner
Save
Save