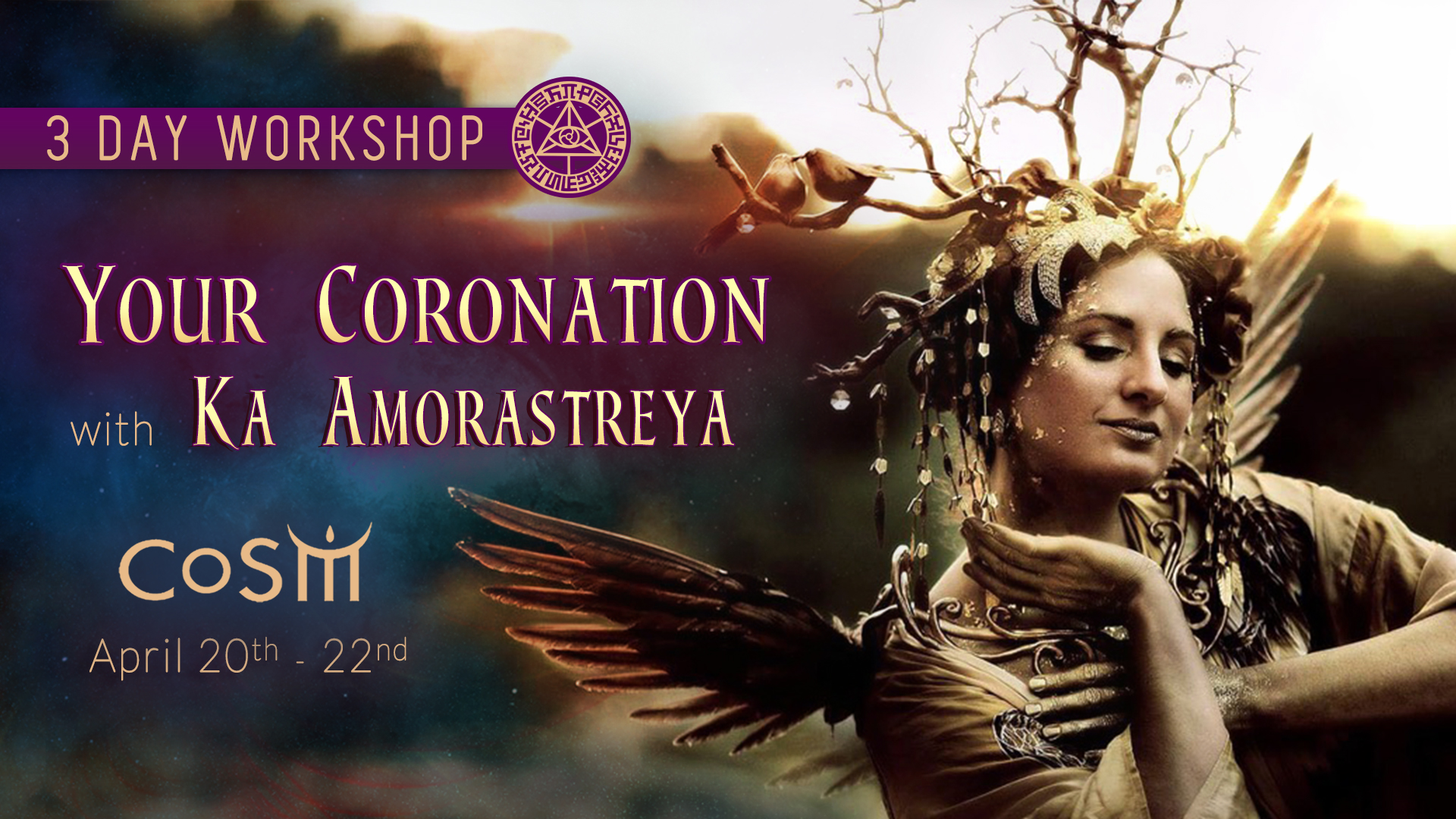 Create a headdress with Ka Amorastreya
Your Coronation: Create a headdress with Ka Amorastreya
Join us as we liberate the beauty and magic within, by expressing your unique and powerful qualities through creating and donning a headdress, and crowning your divine self.
To wear a crown, or a headdress, has long been a symbol of authority, sovereignty and divinity.  Throughout the ages, and around the world, headdresses have been worn by deities, royalty, rulers, shamans, and ceremonialists, to indicate their divine nature and connection to God.  While this is still true today, headdresses have also been revived as a celebratory expression, worn for festive occasions and artistic statement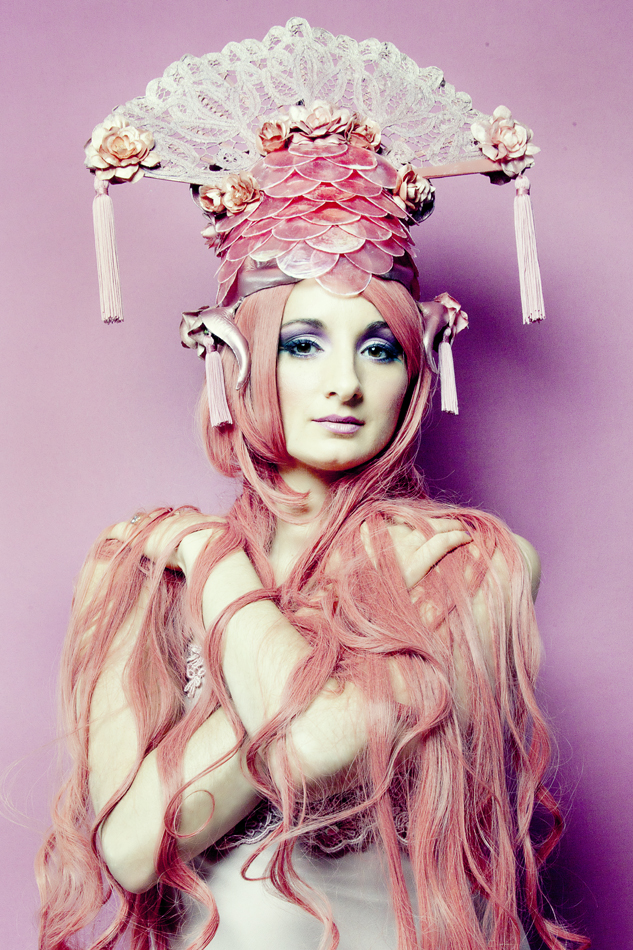 We will begin with a multicultural exploration of how headdresses have been made and worn in the past and into the present.  Ka will share her personal journey, process and philosophy with this art form, as well as the numerous materials and techniques that can be applied within this creative practice. Seeing the vast variety of materials, styles and possibilities will inspire our imagination, and help us to envision the crowns we will make for ourselves. We will also discuss cultural appropriation, and how to make a headdress with awareness to cultural sensitivities.
Ka will lead a guided meditation to help us connect with our truest and most powerful attributes, and translate them into color, shape and texture in order to express them in physical form.
As we construct our headdress, Ka will be at hand to advise and assist the process, and offer help with technique and design.
After the completion of our headdresses, each participant will have an opportunity to show their unique creation and share their experience with the rest of the class.
It is usually our most precious gifts and unique traits that make us feel most vulnerable.  No one else holds the exact combination of ability and artistry that you hold, and too often, we try to validate ourselves by comparing who we are to the rest of the world. You cannot be compared.  You are here for a specific and wonderful reason.  Let it out. Let it be.
"I have been working with the treasures of nature to create healing tools and headdresses for over fifteen years, and have learned much about what works and what doesn't.
 I believe that every person has an important and irreplaceable gift to share with the world. Sometimes in life we are taught to keep ourselves hidden, but it is my mission to assist in bringing your brilliance out to shine. Bringing forth the essence of who you are and celebrating your existence with beauty is what brings me the greatest joy.  It's what I love about this work. I have been on a lifelong mission of learning how to let myself shine and feel safe and supported in doing so. I am committed to expressing my unique beauty in every way that I can, and equally committed to helping you do it too."
-Ka Amorastreya
About Ka Amorastreya
Kathryn June "Ka" Amorastreya was born and raised in the high plains of West Texas, where the bleak landscape allowed her young imagination to run wild.  As a child, she immersed herself in creative exploration such as music, dance, theatre and crafting.
Her passion ignited when she discovered healing arts, the power of healing, and the beauty in helping people improve their quality of life. She worked as a massage therapist for ten years, and began to seek ways to incorporate this love for healing into her artistic expressions.  She then discovered her innate talent for creating with the gifts of nature, merging them into ceremonial tools, costume, headdress and adornment.
Picking up the brush and palette for the first time in 2002, Ka recognized that she had a profound gift.  As she taught herself to paint, she began to delve deep into her heart, bringing forth powerful visions.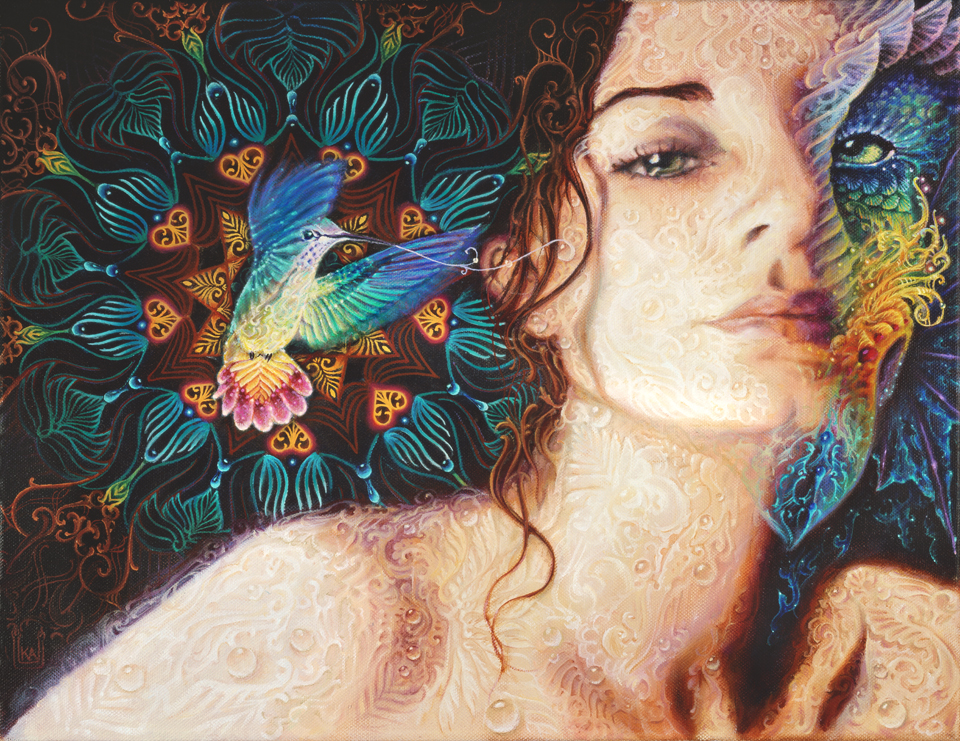 'I Dreamt I was Made of Nectar', by Ka Amorastreya
Meanwhile, she developed her expressive talents in the performance arts, and has danced and offered her art at events and galleries internationally for the past decade. Kathryn is also a founding director of the Visionary Arts Foundation.  and her designs have been featured in multiple publications including, US Elle, Paris Vogue, Dark Beauty magazines, and the Rolling Stone online magazine.
"I believe that what we create is what we experience in life.  By using our creative gifts we can choose how to shape our reality, and deeply impact the lives of those around us.   The aim of my art is to bring more beauty into this world.  When I experience beauty, I feel my heart open.  When I have an open heart, I experience more love, peace, joy and healing in my life. I hope to inspire an awareness of sovereign empowerment in our collective heart, to create the beauty we wish to see in the world.  I hold great reverence for our collaborative potential to bridge Heaven and Earth through our love and imagination."
Schedule
Friday
5:00 – Participants will gather for introductions, and a brief sharing.
6:00 – 7:00 PM – Dinner
7:00 – 8:00 PM – Presentation part 1 will cover the history and symbology of headdresses and crowns, and how embodying our super hero aspects impacts our daily life and relationship with ourselves, improving self-worth, strength and connection with our Divinity. We will explore headdress culture from around the world and through time, broadening our imagination while offering inspiration to carry into the weekend and our own creations.
8:00 – 8:15 Break
8:15 – 9:30 Presentation Part 2 will explore Ka's work, personal history in making headdresses, materials and techniques.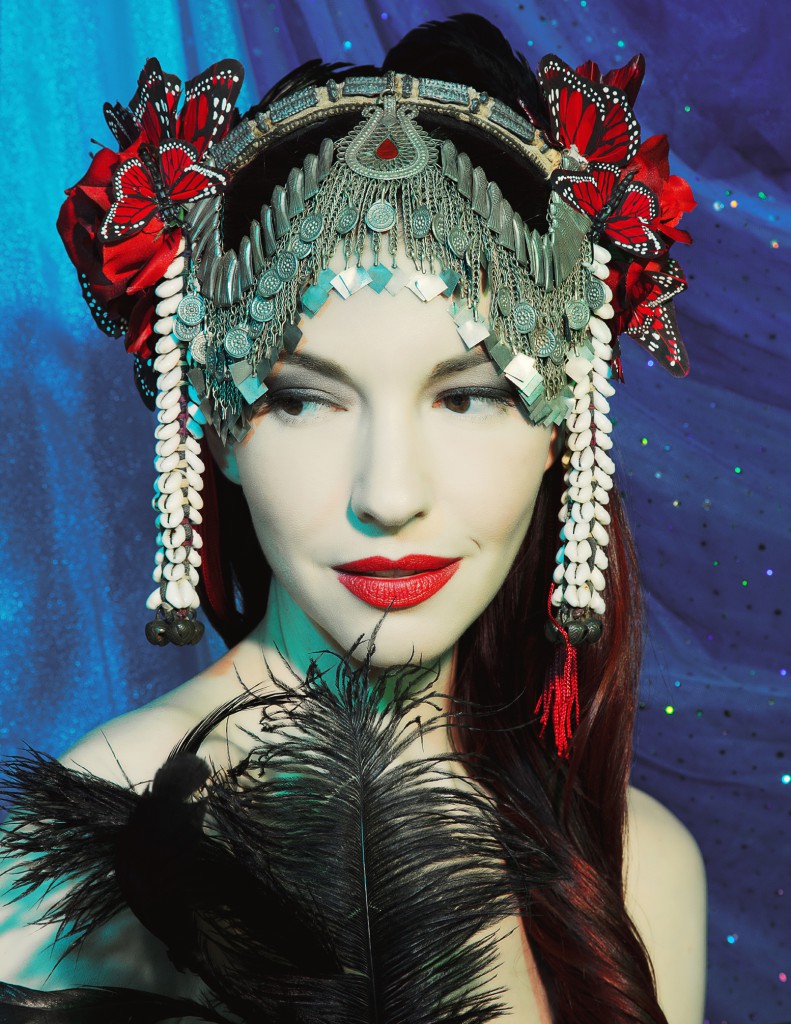 Saturday
10:00 – 11:00 AM – Tips,Tutorials, and Q&A: Ka will offer a few instructional tips to aid in the functional creative process, and will answer questions for the group.
11:11 – 11:33 AM – Meditation – Ka will lead a guided meditation where we acknowledge our Divine archetypes, envisioning our crown emanations, and how our Divine nature wishes to express through color, shape and vibration.
11:33 AM – 1:00 PM – Set up workspaces and begin constructing headdresses, get more materials if necessary
1:00 – 2:00 PM Lunch
2:00 – 6:00 PM Create headdresses
6:00 – 7:00 PM Dinner
7:00 – 9:30 PM Complete Headdresses, clean up.
Sunday
10:00 – 11:00 AM Put any final finishing touches on our headdresses and clean our workspaces.
11:00 AM – 1:00 PM Show and tell. Participants gather together, wearing their crowns, strut the catwalk, pose for a photo and share their experiences.
1:00 – 2:00 PM Farewell Lunch
"I want to thank you for all of the good fortune that has come my way since taking your workshop. Because of you I gained the confidence as an artist that I had been searching for the last few years. Because of you, my creative self has risen from the depths of my heart and mind and shot out like a lightening bolt. Because of you, I have tapped into my inner Queen-in-training. Because of you I feel a greater sense of purpose again. My heart is happy. " – Tiffany
"…When I saw you were teaching that workshop I had to come to CoSM, which was already on my bucket list. (Double win!!) Not to mention that whole experience turned out to be life changing for me – it shifted my perspective and helped me become an improved version of myself creatively with all new potential, which has already inspired one of my favorite designs to date! I cannot thank you and the good people at CoSM enough! I will definitely be returning and hope to see you around sweets! Keep being an amazing mentor and artist – I'm sure I'm not the only spirit you've transformed for the better! " -Isolda
Rooms are available for rent in the Grey House, CoSM's fully renovated Visionary Victorian guest house.
Accommodations for this event must be booked directly through Hospitality. Please call 845-297-2323 ext. 104 or email us at [email protected]
To plan a future stay, please view our Booking Calendar.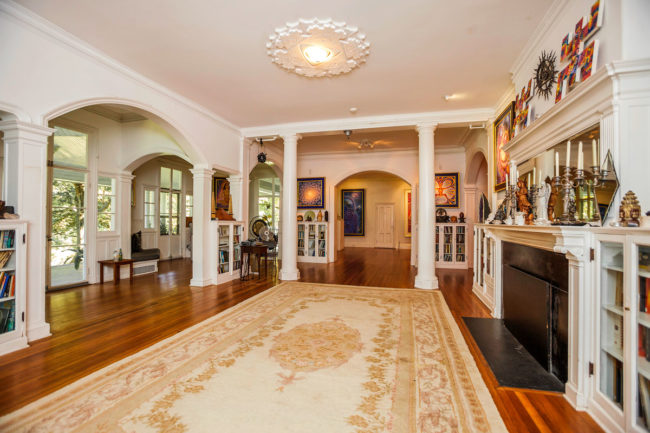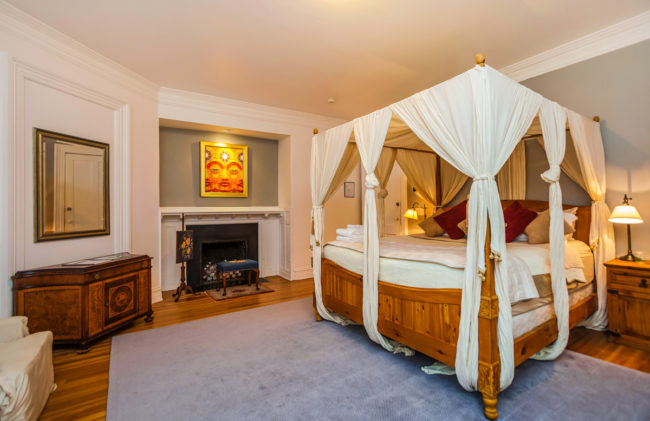 The artwork of Alex Grey & Allyson Grey plus many other visionary artists are on display in the guest house.
CoSM, Chapel of Sacred Mirrors, 46 Deer Hill Road, Wappingers Falls, NY 12590.