Healing Through Adversity with JP Sears & Chris Grosso
Healing Through Adversity
Full Day Workshop with JP Sears & Chris Grosso
What does it mean to accept yourself fully in all of your perfect imperfections; to take an honest, fearless look at your naked self and stay there, acknowledging both the frailty and the glory in the same glance? In this workshop, JP Sears, the man behind the wildly popular Ultra Spiritual Youtube Videos, and Chris Grosso, author of Indie Spiritualist and Everything Mind will address this question, guiding participants to use their difficult life experiences as catalysts towards spiritual awakening through various meditations, compassion practices, dialogue and more.
In this workshop, participants will learn to:
• Resolve the emotional and spiritual scar tissue that limits you
• Make friends with your past
• Learn to recognize the source of the repetitive patterns of suffering in your life today
• Create an open space for healing
• Learn practices for listening to your heart
• Realign yourself with greater purpose
• Learn exercises for resolving your heart's pain rather than covering it up
• Understand the principles of listening to your heart's guidance
• Learn to love yourself, and others, without holding back
• Learn how to discover your authentic self through your heart
Schedule
Session 1:
1:00 pm – Introductions
2:00 pm – Loving Kindness
2:30 pm – Leaving the comfort of Self-rejection
3:00 pm – Group Discussion / Q&A
3:30 pm – Break
Session 2:
4:00 pm – Unconditional Love and Acceptance
4:45 pm – Finding Your Hidden Self
5:30 pm – Group Discussion / Q&A
6:00 pm – Dinner
Session 3:
7:00 pm – Mahassati Hand Meditiation
7:45 pm – Radical Self-Acceptance Talk
8:30 pm – Group Discussion /  Q&A
10:00 pm – End of event
JP Sears is an emotional healing coach, YouTuber, author, international teacher, speaker at events, world traveler, and curious student of life.  His work empowers people to live more meaningful lives.  JP is the author of "How To Be Ultra Spiritual," (Sounds True Publishing, release date of March 7th, 2017).  He is very active with his online videos where he encourages healing and growth through his humorous and entertainingly informative videos, including his hit Ultra Spiritual comedy series, which has accumulated over 100 million views.  You can learn more about JP and his work at AwakenWithJP.com.
Books: How to be Ultra Spiritual: 12 & ½ Steps to Spiritual Superiority
(Sounds True, March 2017)

"Finally someone has intelligently shined the light; JP provides a clever and upfront riposte. Enjoy his perceptive underlying insights while you laugh beyond all understanding."
~Tony Robbins
Chris Grosso is a public speaker, writer, spiritual director of Toivo by Advocacy Unlimited and author of Indie Spiritualist and Everything Mind. He writes for ORIGIN Magazine, Huffington Post, and Mantra Yoga + Health Magazine and has spoken and performed at Wanderlust Festival, Celebrate Your Life, Yoga Journal Conference, Sedona World Wisdom Days, Kripalu, Sun Valley Wellness Festival, and more. He is a member of the advisory board for Drugs over Dinner and hosts The Indie Spiritualist Podcast on the Be Here Now Network.
Publications include, Indie Spiritualist: A No Bullshit Exploration of Spirituality (Simon & Schuster, 2014) and Everything Mind: What I've Learned About Hard Knocks, Spiritual Awakening, and the Mind Blowing Truth of it All (Sounds True, 2015)



Chris with Alex & Allyson Grey
"By sharing his life's journey, Chris Grosso shines a light on our own. Everything Mind is a spiritual meal cooked for today, for us living now to taste, for our hearts and minds to digest."
-Jeff Bridges, The Dude and the Zen Master
"Chris Grosso seamlessly blends the ideas of individuality and spirituality in a way that is selfless, easy to read, and inspiring. He can help you find a purpose and be proud of yourself."
-Tony Hawk, skateboarding icon
"Chris Grosso's tough life lessons inform his no-bullshit spirituality in Everything Mind. A holy ferocity is in the heart of awakening, Chris takes us there and shares visionary tools to deepen with. Enter your true identity and wrestle with the tough questions as you enter Everything Mind."
-Alex Grey, artist and cofounder of CoSM, Chapel of Sacred Mirrors
"Chris Grosso…guides readers to a greater awareness and love for themselves and others."
-Ram Dass, author of Be Here Now
Rooms are available for rent in the Grey House, CoSM's fully renovated Visionary Victorian guest house.
For assistance in booking your stay, please call 845-297-2323 ext. 104 or email us at [email protected]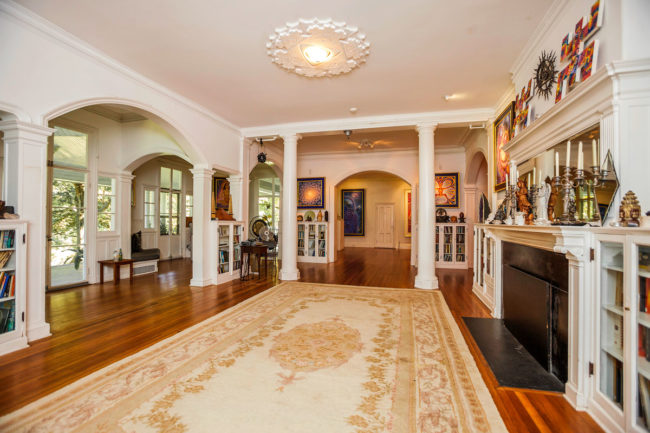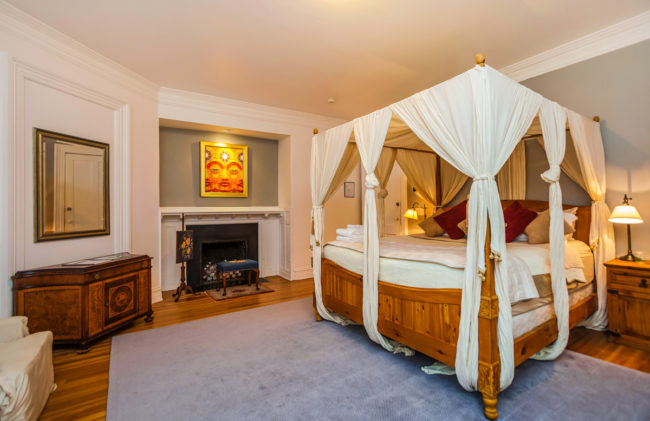 The artwork of Alex Grey & Allyson Grey plus many other visionary artists are on display in the guest house.
CoSM, Chapel of Sacred Mirrors, 46 Deer Hill Road, Wappingers Falls, NY 12590.