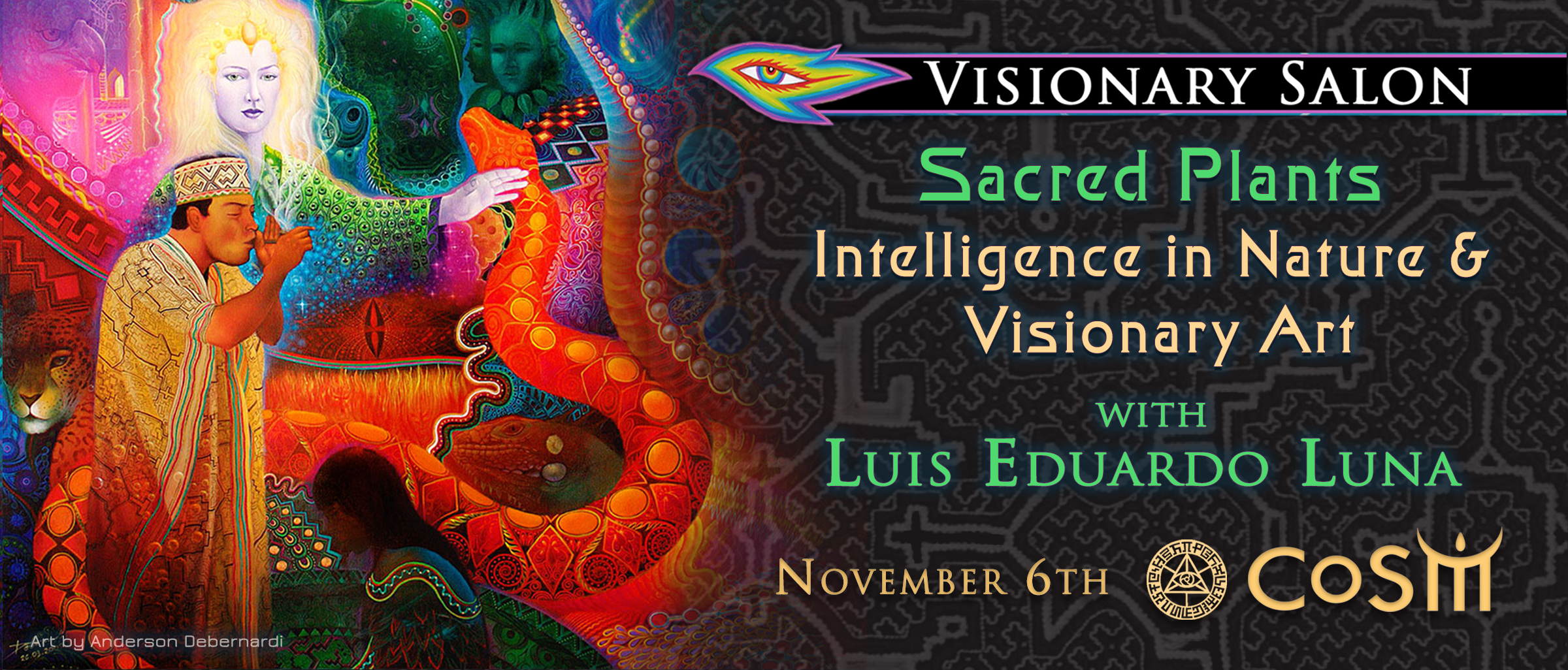 Sacred Plants: Intelligence in Nature & Visionary Art with Luis Eduardo Luna
Sacred Plants Intelligence in Nature & Visionary Art
with Luis Eduardo Luna
hosted by Alex & Allyson
12pm – Doors open
1pm – Introduction / Slideshow Presentation + Q & A
2pm – Break
2:15pm – 2nd slideshow
3:15pm – Break
3:30pm – Discussion with the Greys
4pm – End of event
Take part in a discussion with author, Luis Eduardo Luna and Alex & Allyson.
The presentation will include:
-The repercussions of European ideas about nature in the conquest of the Americas and the persecution of shamanism and the use of sacred plants.
-Pre-Columbian and contemporary iconography related to sacred plants.
-The Ayahuasca / Yajé complex. An overview of its botany, ethnography and current scientific studies.
-The role sacred plants and altered states of consciousness may take into our worldview and the present ecological situation.
-A lecture of the new edition of Ayahuasca Reader and the exhibition Inner Visions. Sacred Plants, Art and Spirituality at the Richard F. Brush Gallery of St. Lawrence University, in Canton, New York.
Get your copy of Ayahuasca Reader: Encounters with the Amazon's Sacred Vine!
Luis Eduardo Luna has a Ph.D. from the Department of Comparative Religion Stockholm University (1989) and an honorary doctoral degree from St. Lawrence, Canton, New York (2002).  He retired in 2011 from the Department of Modern Language and Communication at the Hanken School of Economics, Helsinki. He was an Assistant Professor in Anthropology (1994-1998) at the Department of Anthropology of Santa Catarina Federal University (UFSC) in Florianópolis, Brazil. Dr. Luna is the author of Vegetalismo: Shamanism among the Mestizo Population of the Peruvian Amazon (1986), a co-author with Pablo Amaringo of Ayahuasca Visions: The Religious Iconography of a Peruvian Shaman (1991), and co-author with Slawek Wojtowicz, Rick Strassman and Ede Frecska of Inner Paths to Outer Space: Journeys Through Psychedelics and Other Spiritual Technologies (2008). He is also a co-editor with Steven White of Ayahuasca Reader: Encounters with the Amazon's Sacred Vine (2000). Dr. Luna is the Director of the Research Center for the Study of Psychointegrator Plants, Visionary Art and Consciousness, Florianópolis, Brazil.
With Your Hosts:
Alex Grey & Allyson Grey
Alex Grey, world-renowned artist, poet, and author, is best loved for his paintings which portray multiple dimensions of reality, interweaving biological anatomy with psychic and spiritual energies. His books, Sacred Mirrors, The Mission of Art, Transfigurations, and Art Psalms, trace the development of his work and mystical experiences that shaped his spiritual artistic life. Alex's most recent monograph, Net of Being, addresses how his art is evolving the cultural body through icons of interconnectedness. www.alexgrey.com
Allyson Grey
, artist, writer and social sculptor, has co-written and edited a dozen books and all seven volumes of CoSM Journal of Visionary Culture. Since 1975, Allyson has been artistic partner and studio mate of artist, Alex Grey. With a Master of Fine Arts from Tufts University, Allyson has been an educator and muse to artists for over 30 years.
 Alex and Allyson are the parents of actress, Zena Grey. allysongrey.com Together, the Grey co-founded the Chapel of Sacred Mirrors, CoSM, an interfaith church since 2008, celebrating creativity as a spiritual path.
Rooms are available for rent in the Grey House, CoSM's fully renovated Visionary Victorian guest house.
For assistance in booking your stay, please call 845-297-2323 ext. 104 or email us at [email protected]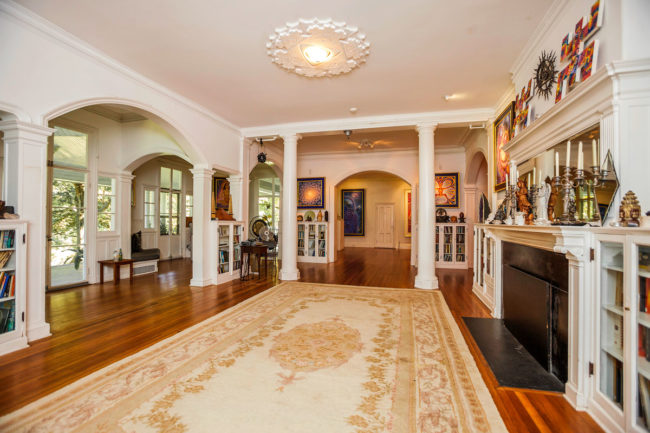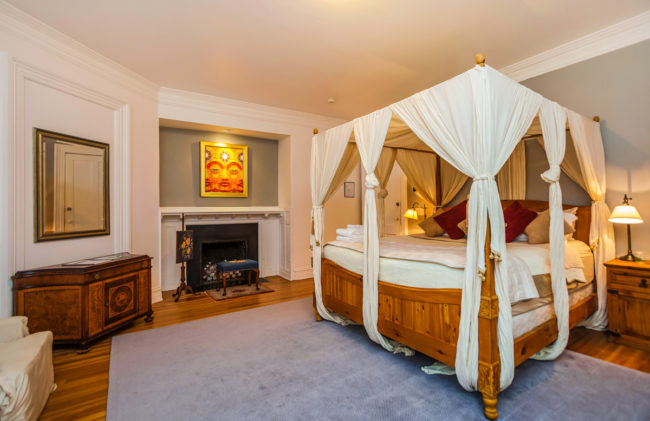 The artwork of Alex Grey & Allyson Grey plus many other visionary artists are on display in the guest house.
CoSM, Chapel of Sacred Mirrors, 46 Deer Hill Road, Wappingers Falls, NY 12590.